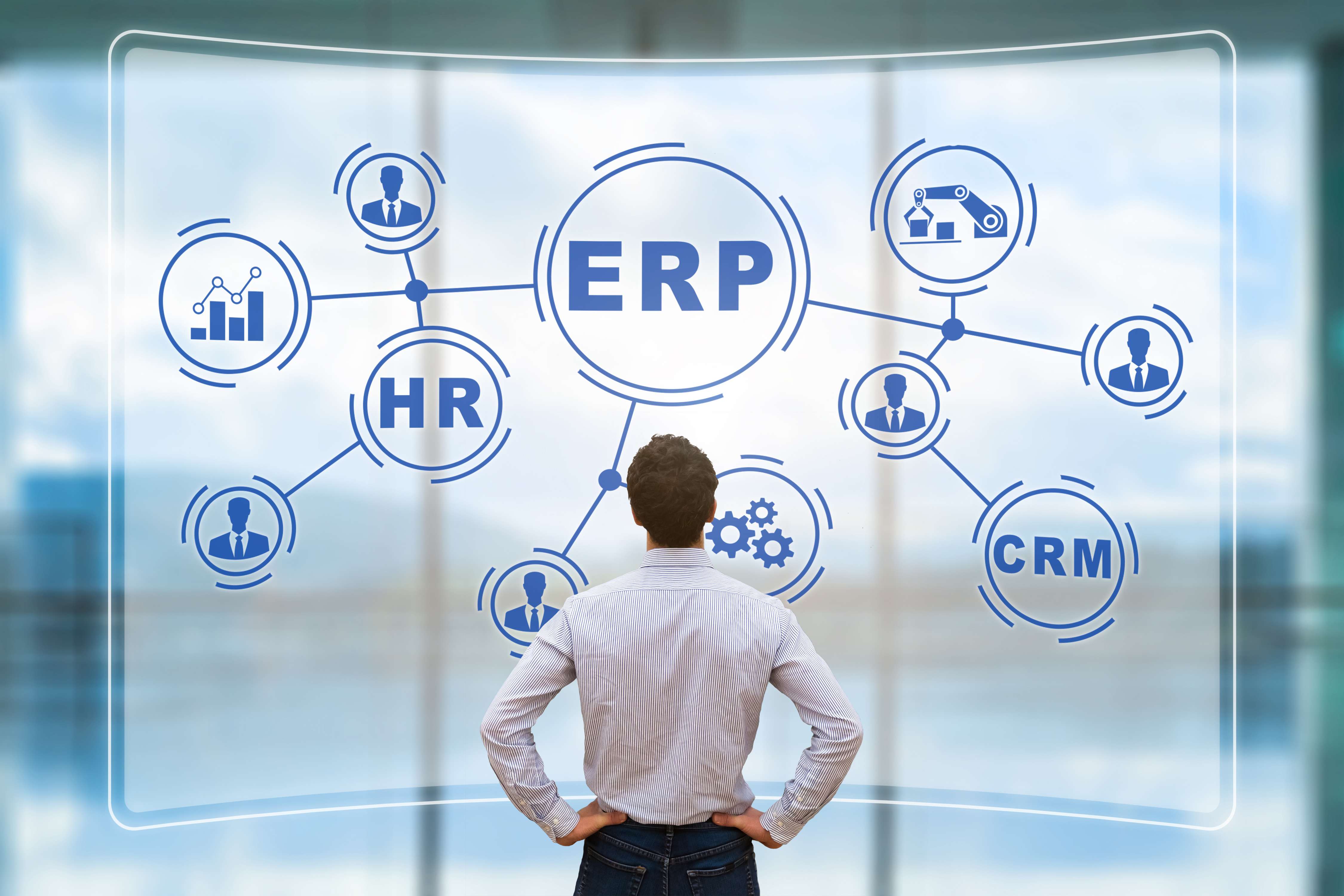 There is a common theme that develops within a company…
When you first began, you chose accounting software like QuickBooks, Simply Accounting/Sage50, Accpac and others and were happy with it.
It served your needs for years and as your business grew, your accountant kept everything organized and giving you all the necessary reports.

Then you added on other software like a CRM, or D2D (door to door), or inventory management, or service management, or Tool Crib, or a CNC machine on and on and on.

Sure enough, your growth resulted in you starting to see some issues.
Interesting , then what do I do now?
There are many things internally you can fix, but what you need is a software to manage those fixes and help you move to the next level.

However, you don't know what that is or who to call.

I

ntuitively, or in conversation with others, an ERP system appears to be the right next step.

But how do you look for the right ERP, or even learn about what it can do for me?
Got it. What do I look for in an ERP vendor?
The best way I can answer that is ask customers what were they looking for when they chose us. We asked them "What were the reasons you chose us?" They are:
FocusERP understood our industry and how ERP could be effective in helping us.

Software fit was nice, but they were able to customize to our specific needs

We wanted Boutique Support in both software enhancements and IT support and received it.

Their desire to achieve a business case to offset the cost of an ERP
It doesn't have to be complicated or expensive.
They often say its a long process to choose an ERP software, but it doesn't really need to be.

Times have changed since then and it can be a surprisingly efficient process

Besides, busy companies just don't have the time, and a solid ERP company will recognize that.
{{cta('6ec82642-e52b-4860-8cbf-7d7262875a6b')}}